About
---

Experience THE LION KING like never before.
Use your mouse or arrow keys to explore the show's iconic opening number.
View on tablet or mobile for a more immersive experience.
To view in 360 degrees, play the video above in the latest YouTube app.
Don't have the YouTube app? CLICK HERE. This virtual experience is also available in the
Samsung Milk VR Store for Samsung Gear VR Headsets.
THERE IS SIMPLY
NOTHING ELSE LIKE IT.
THE NEW YORK TIMES
80+

MILLION

AUDIENCE MEMBERS WORLDWIDE

MILLION AUDIENCE
MEMBERS WORLDWIDE

70

MAJOR THEATRE

AWARDS

INTERNATIONALLY

MAJOR THEATRE AWARDS
INTERNATIONALLY

23

GLOBAL

PRODUCTIONS

AROUND THE WORLD

PRODUCTIONS
AROUND THE WORLD

3RD

LONGEST RUNNING

BROADWAY SHOW

LONGEST RUNNING
BROADWAY SHOW
A PERFECT MARRIAGE OF ENTERTAINMENT AND ART.
NEW YORK DAILY NEWS
A FEAST FOR THE EYES
AND EARS.
WWOR-TV
There are 6 indigenous African languages
sung and spoken throughout the show:
Swahili, Zulu, Xhosa, Sotho, Tswana, Congolese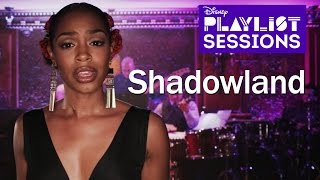 Lion King Broadway Cast | Shadowland | Disney Playlist Sessions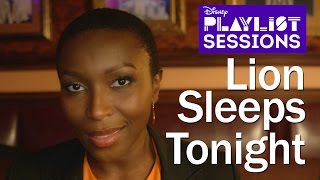 Lion King Broadway Cast | Lion Sleeps Tonight | Disney Playlist Sessions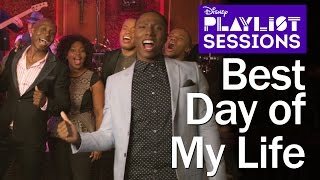 Lion King Broadway Cast | Best Day of My Life & Hakuna Matata Mashup | Disney Playlist Sessions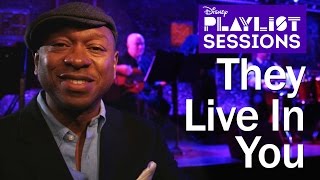 Alton Fitzgerald White from Broadway's THE LION KING | They Live In You | Disney Playlist Sessions
THE MOST EXCITING, MOST INVENTIVE,
MOST MOVING THEATER THAT
HAS EVER COME TO BROADWAY.
NEWSWEEK
Did You Know?

The tallest animals in the show are the exotic giraffes in the song "I Just Can't Wait to Be King."

Did You Know?

There are more than 232 puppets in the show, including rod, shadow and full-sized puppets.

Did You Know?

It took 37,000 hours to build the puppets and masks.

Did You Know?

Scar's mask weighs 9 ounces and Mufasa's mask weighs 11 ounces. Each mask is roughly the weight of one banana.